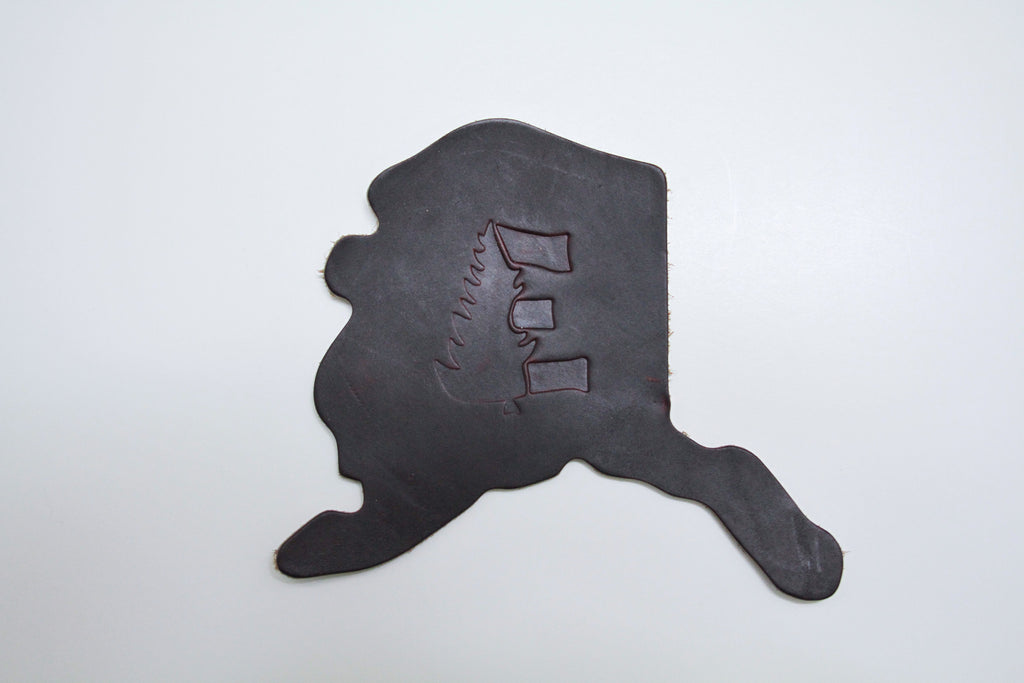 Alaska Leather Coasters (4 pack)
$25.00
Keep beverage rings off your furniture with our Alaska Leather Coaster variety pack.
To make your set of Alaska Leather Coasters we take Horween chromexel leather, cut it out in the shape of our home state, Alaska, then stamp it with our Ewing Dry Goods logo.
**photos shown are an example of what you may receive.