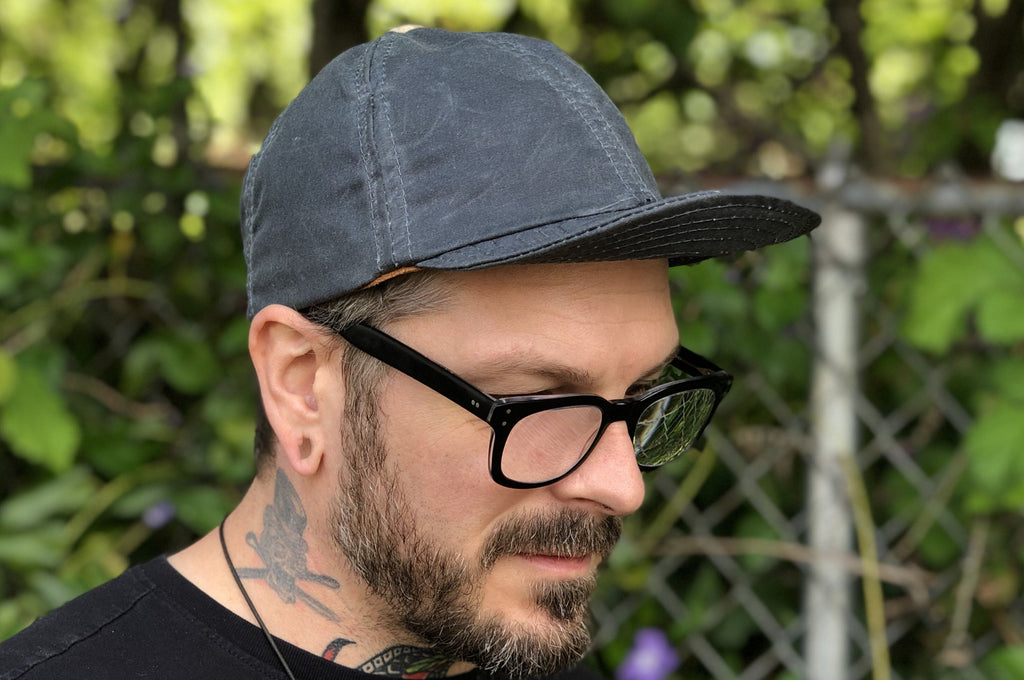 EDG Cap (in house made)
$140.00
We are proud to offer our very first 100% in house made cap.  Keeping in line with the same quality as our leather; this cap is sure to stand out, bring lots of complements, and look better as it ages.
Available in these waxed canvas colors:
Field Tan
Black
Brown
Light Red
Burgundy

Slate Blue
Navy
Black waxed canvas cap comes with tooled dyed black buckle straps, all others come with tooled dyed brown buckle straps.
Available in two sizes:
Small/ Medium:  7" - 7 3/8"
Large/ XL:  7 1/2" - 8"
***  If you're unsure of your hat size just ask someone if you have a big head, if they say yes, you're a L/XL.  :)
Features:
U.S. sourced 8.25 oz waxed cotton canvas
Solid brass buckle 
Tooled and dyed veg tan straps
Soft leather on inside
Antler button on top
100% made in house here in Juneau Alaska

Soft form-able brim that you can wad it up and put in your back pocket
USA made organic cotton storage bag
 ***Caps are made to order and can take up to 14 business days to ship.