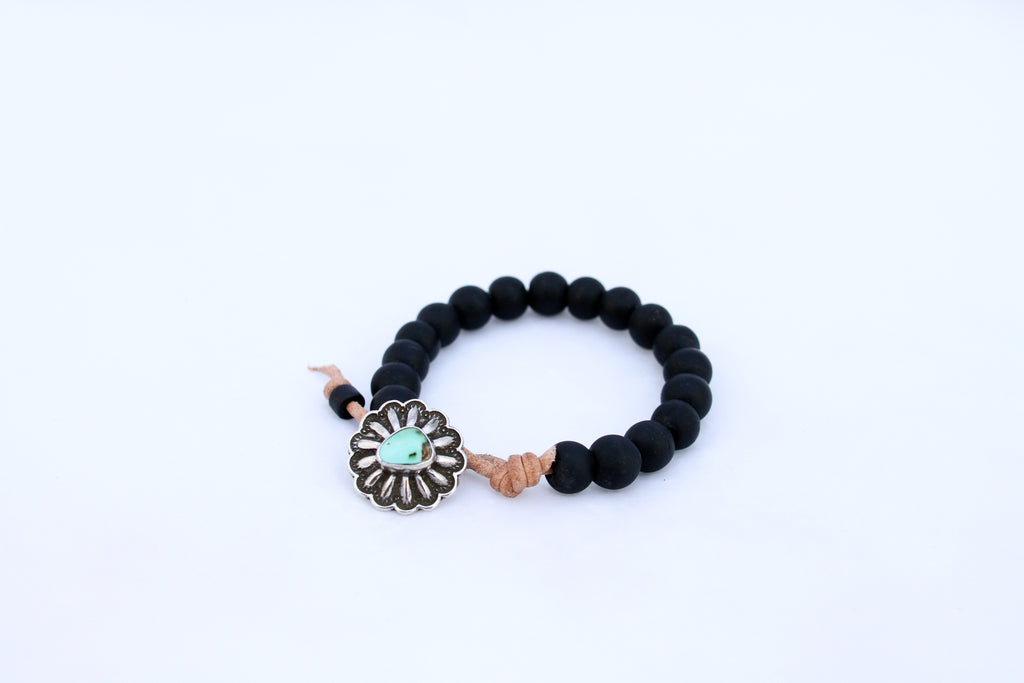 Concho Beaded Bracelet (Large Beads)
$100.00
Another great Collaboration between Ewing Dry Goods and our good friends in Japan, Mt.hill. 
Features:
Silver Concho is hand made by Mt.hill in Japan


Silver Concho is 3/4" width

Turquoise from some of the oldest and best American mines;  Fox, Pilot Mountain, Blue Diamond and Royston.

Vintage matte glass beads

Size Guide:
Measure the circumference of your wrist with the tape measure pulled snug (not too tight, just snug). For S hook closure bracelets please add 1/2", for hook closure bracelets add a 3/4" to a  full inch (less for a tighter fit, more for looser fitted bracelet).
**For reference, my wrist measures 6.5" and I wear a small in all cuff variations.
Hook closure bracelets; Ivory, Bear Knuckle, Psalm Cuff, Beaded Bracelets:
X Small - 7" around
Small - 7.5" around
Medium - 8" around
Large - 9"  around
** All products are hand made to order, please allow one week of make time.**