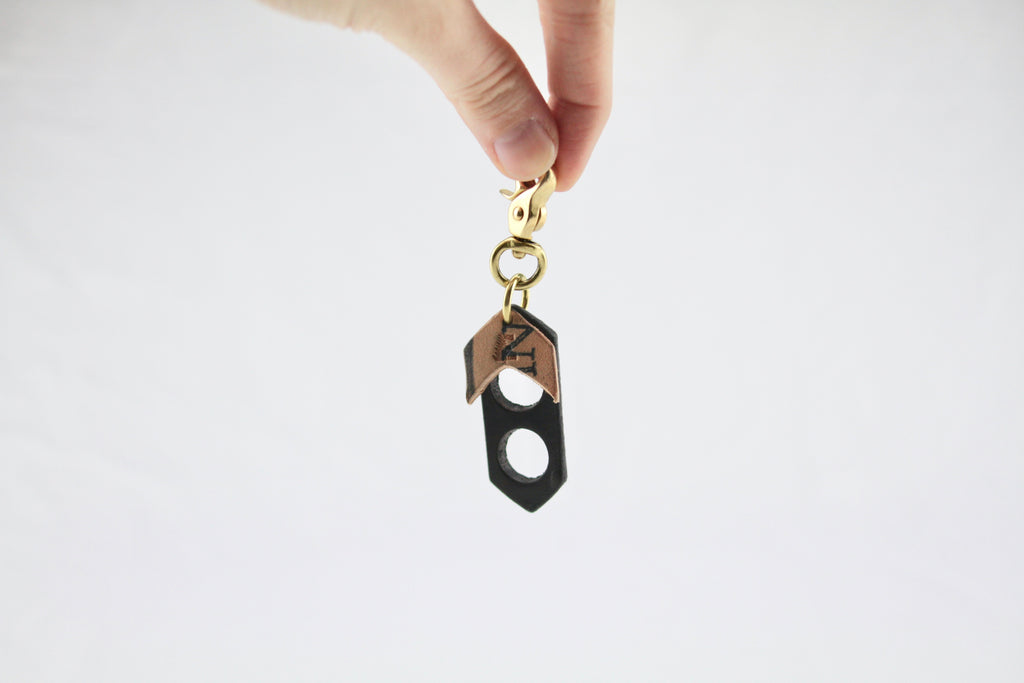 Specs Clip - Necklace Sunglasses/ Eyeglass Holder
$45.00
The Specs Clip is the newest addition to our original eyewear holder.  This is essentially the same thing as the Spec Sling but instead of a necklace it's a clip that can be connected to just about anything.  Clip it to your belt loop, your bag, your necklace or wherever else you want. 
The Spec Clip is not only the best looking glasses holder on the market but it is the most secure glasses holder as well.
Two options available:
Natural veg tan holder with reverse a Horween shell cordovan flap or
Black English bridle holder with a Horween shell cordovan flap.
Both include:
Solid brass ring 
Solid brass clip
Either True English Bridle leather from one of UK's oldest tanneries or
Natural American vegetable tanned leather 
***Made to order, please allow up to a week of make time