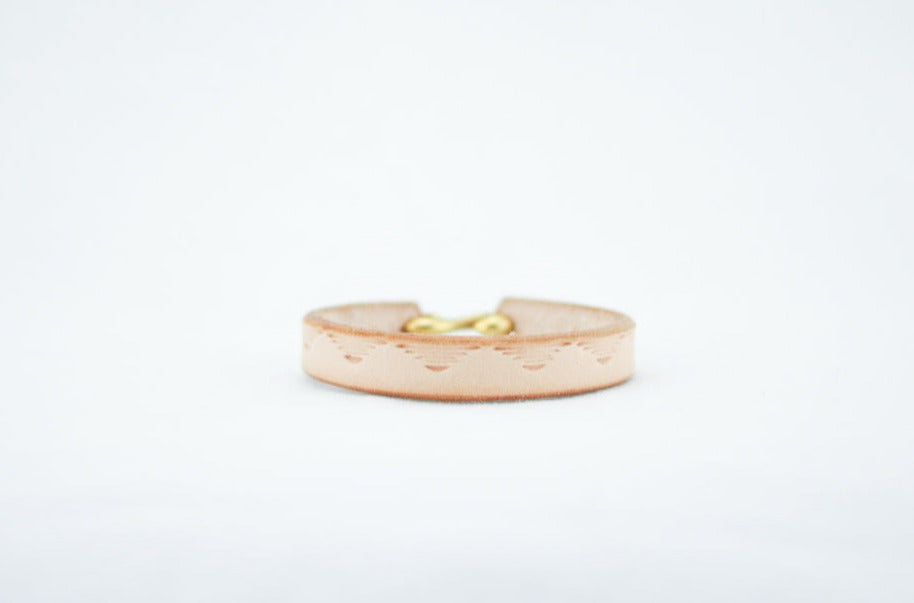 Textured Bracelet
$45.00
Made with natural veg tan, dyed brown veg tan or black veg tan leather and a brass Japanese S hook.  Edges are hand waxed and burnished for an elegant finished look.
X Small - 6.5" around
Small - 7" around
Medium - 7 3/4" around
Large - 8 1/2" around
Please measure your wrist and add 1/2"" to an 3/4" (depending on tightness of bracelet your desire) and that will be your size.
 ** All products are hand made to order, please allow one week of make time.**