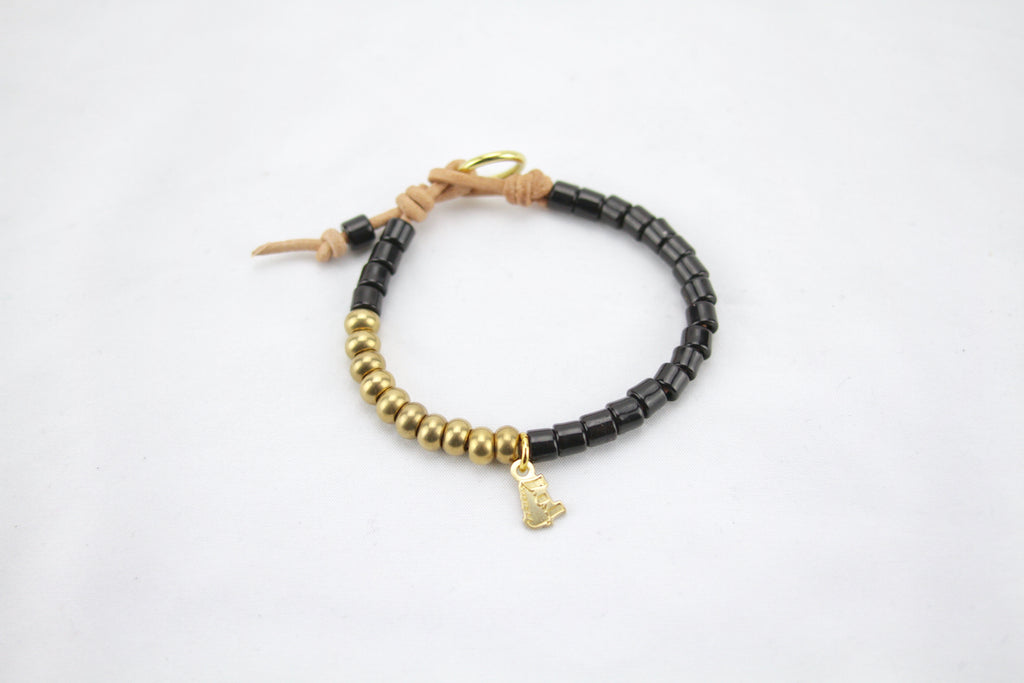 Brass Beaded Bracelet
$55.00
The newest in the lineup of our beaded bracelets, the Brass Beaded Bracelet.   This bracelet features:
Solid brass beads
Glass beads
brass loop closure
brass 'Tree E' charm
All brass is untreated to allow aging and patina.
Size Guide:
Measure the circumference of your wrist with the tape measure pulled snug (not too tight, just snug). Add  3/4" to a  full inch (less for a tighter fit, more for looser fitted bracelet).
**For reference, my wrist measures 6.5" and I wear a small in all braclet variations.
X Small - 7" around
Small - 7.5" around
Medium - 8" around
Large - 9"  around
** All products are hand made to order, please allow one week of make time.**