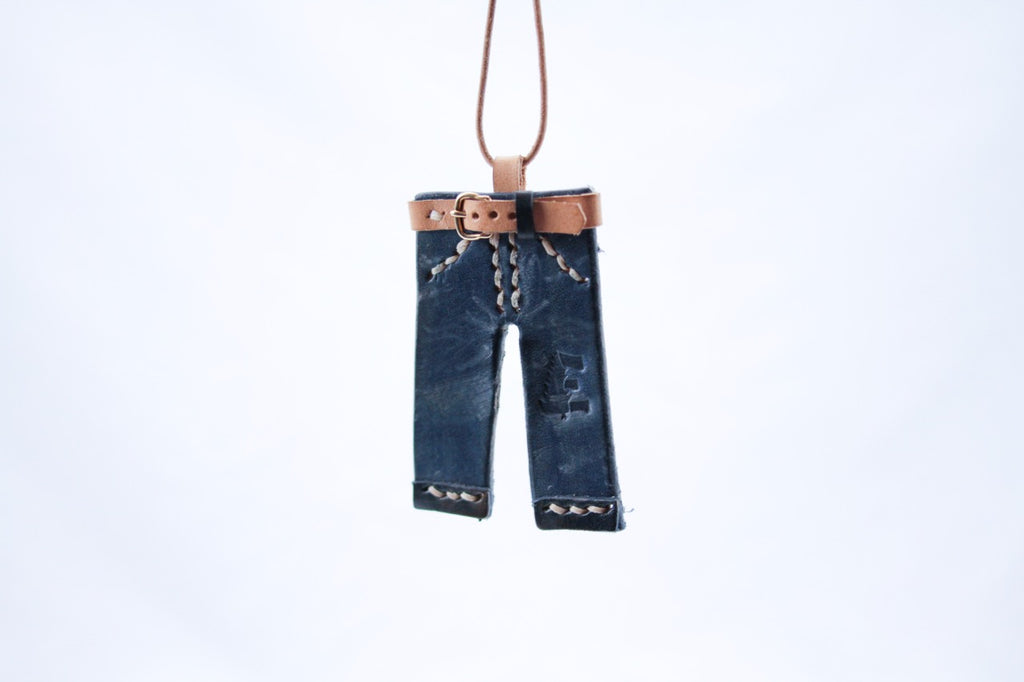 Denim Hangs
$75.00
Denim Hangs is a leather indigo colored miniature pair of jeans with belt.
Limited quantity 
hand sewn
edges burnished
Individually faded w/ combs and whiskers
hang from your favorite plant, Christmas tree or your rear view mirror
Miniature Minimalist Belt
Hanging cord will come long and can be cut down to size
Envy of all your denim head friends.
Each one will be unique in color and fades.