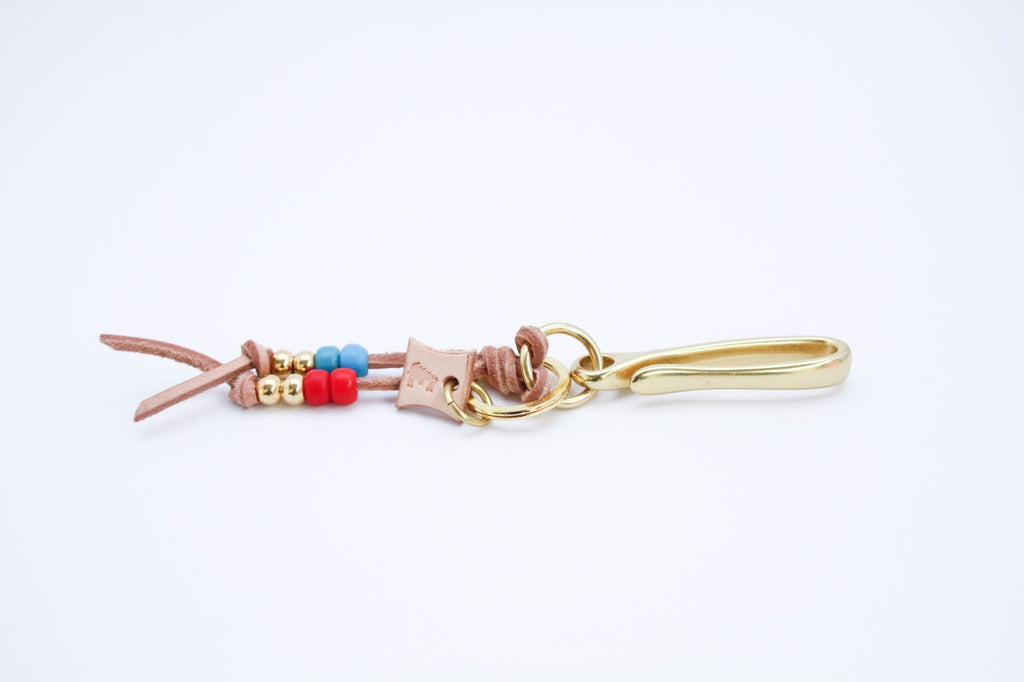 Fishhook Laced Clip (multiple colors)
$60.00
Add a little class and style to your keys with the Fishhook Laced Key Clip.

Made with a Japanese brass hook, American latigo lace and antique glass and brass trade beads. 

All leather goods (when applicable) are stamped with the Ewing Dry Goods "Tree E" stamp and rubbed or burnished with a bear fat/ bees wax mixture before being sent to you with love from Alaska.