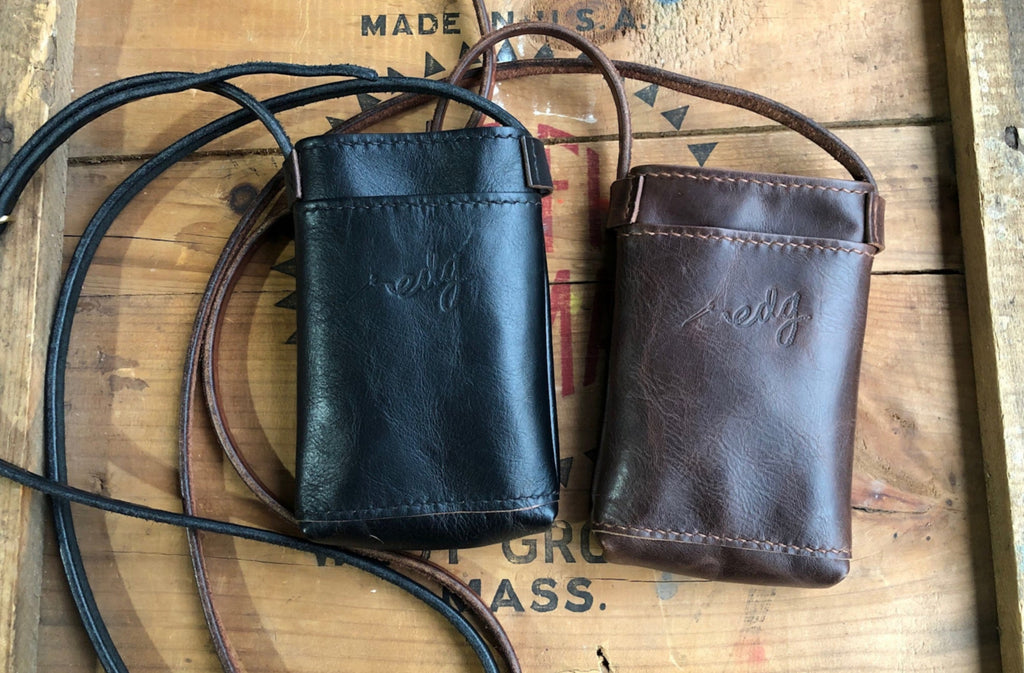 Phone Buddy
$325.00
The Phone Buddy is a unisex pouch meant to carry just your basic everyday essentials.   
Both Ashleigh and I have been carrying them for a while now and we believe it is the perfect size to carry your phone, Minimalist Wallet (or other small card wallet), and to clip your keys or other Ewing Dry Goods accessory to.
***** Made To Order.  Please allow up to two weeks of make time.


Features:
Shinki (Japan) tea-core leather or

Horween brown horse CXL
Tooled American vegetable tanned leather straps
Buckle to adjust strap length
2 pockets
4.5" x 7" 
Available with embossed logo or gold foiled logo
Hand sewn